Insights
Looking Back On 18 Years of Devices, Search Engines, and Social Media
14/12/2021 |

Social Media

| 5 minutes
As every generation grows older, it seems a right of passage to talk about how fast the world changes in our life compared to the generation before us. This is true, of course, but it doesn't stop the eye rolls that we would have given ourselves to hear our parents say the exact same thing. The difference between our generation — those of us of ages advanced in our professional careers today — is that we know already that those coming after us, and those after and after again, are going to have it well over us regarding this statement. 
Some of us would even remember the pre-internet era. We had phones attached to the wall and dial-up internet connections. These were indeed a lifetime ago. 
18 years ago, the internet was well established, Google was already a thing, home computers and smartphones had already reached our hands. In the last 18 years, it's been software, primarily, dominating the technological changes. Every new platform is a whole new opportunity in our hands, an advancement that shapes our world. 
So, let's take a look back at what has come and gone since the early 2000s to play a role in the world around us. 
2003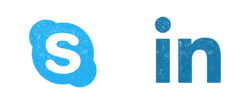 The hardware of 2003, while it sounds pretty uninteresting today, saw the PC tablet able to translate handwriting to text, send video emails, and give us personal video players. 
Skype entered the market, making the noise it still holds (kind of) today in the video/voice calling service (VoIP).
In the social media sphere, 2003 bought us Myspace. LinkedIn dropped in the same year, and a few others, Hi5 and XING, came and went. 
While LinkedIn and Skype certainly played an important role for a long time, perhaps the most important launch of 2003 was WordPress, upon which the majority of the world's websites would be built in the years to come. 
2004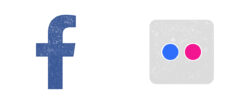 This was a year where concepts came to life. The term Internet of Things (IoT) was first published and entered into conversations that would spark inventions toward so much of today's technology. And the podcasts we're all obsessed with now? They used to be called audio blogs, and they only came into existence in 2004. 
On the social media front, 2004 was a big one. The big kahuna came to life: Facebook. Not in its full form, but it was out there and beginning to blossom into the formidable beast it is today. Flickr also joined the social media club, the place to share your images and videos before Instagram came to swipe the market. And some others that haven't made it into the future, Orkut and Tagged were also social media soldiers of 2004. 
MSN also launched a preview of a new search engine. I think we all know how that went. 
2005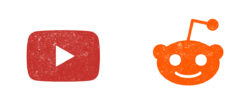 Entering the sci-fi realm in 2005, we saw the first-ever holographic 3D projection. 
YouTube hit the internet, Reddit joined the team and Bebo — now little known — was out in the social networking space. Unfortunately for every platform trying to thrive in the social space, Facebook was ramping up its functionality, adding its photos feature with no restrictions on storage. This is the moment we all put a catalogue of our lives online. 
It was also the beginning of the end for Myspace, which was acquired by News Corp. 
A search engine called Snap made a little appearance, too, showing search volumes, revenues, and advertisers. But, it was shut down the same year as it proved too complicated for users…
2006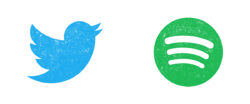 Music streaming stepped way up in 2006, with Spotify entering the game revolutionising the way we listen to music and is still one of the biggest audio platforms to date.
Over on social media, Facebook launched News Feed, and Jack Dorsey posted his first tweet, and Twitter was born. To compare technology from then to now, consider that in 2021, Jack Dorsey sold that tweet as an NFT (non-fungible token) for obscene amounts of money on the blockchain, which hadn't even been invented back in 2006. 
Microsoft also announced the launch of its Live Search Product.
2007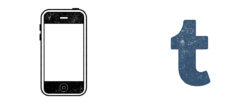 No one could forget 2007 as the year of the most revolutionary device, the iPhone, was put out to the world. 
It was also a big year for search. Google changed the search engine results page (SERP) with "Universal Search" that integrated plain, 10-listing pages and its verticles, News, Video, Images, Local, and others.
Tumblr also joined the world, and FriendFeed and Justin.tv gave the social game a go. While no longer alive, Justin.tv would plant the seed for video streaming platforms into the future, as you'll see a little further down. 
2008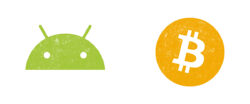 It officially happened in 2008. More "things" became connected to the internet than there were people on the planet. This, of course, has only continued to rise since. The introduction of the Android phone in 2008, a price-competitive option against the iPhone, could have had something to do with reaching this tipping point. 
We also entered a brand new realm of how the internet and currency could work, with blockchain and Bitcoin coming out to blow everyone's mind. 
It was also when social media became relevant to businesses. 2008 marked a turning point for how social media platforms were used, with businesses jumping on board to advertise and find their audience through these platforms. 
This next one may be subtle, but surely no one can imagine their Google search engine experience without it today. Heck, there are even YouTube videos of stars answering questions through this feature: the Google Suggests experience, offering auto-filled searches related to the queries. 
Former Google employees tried to take them on that year, launching the Cuil search engine, but it didn't last. 
2009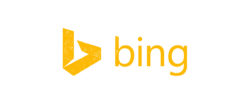 Google revealed itself as a multi-dimensional superpower in 2009 when it first began testing self-driving cars.
In the same year, Bing came along as a rebrand for MSN/Live Search. 
2010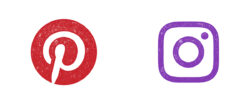 Apple is at it again with the launch of the iPad in 2010.
2010 was a year for some of the stickier platforms to enter the market. Pinterest and Instagram made their debut, and the question and answer kind-of-social platform, Quora, came onto the scene. Path also joined the ride. 
Google grew again, with Google Instant, allowing users to receive search results in real-time as they type their queries.
2011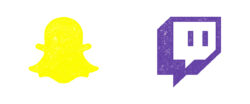 Smartphones officially outsold PCs in late 2010, making 2011 the game-changing year of smart device domination. 
Snapchat had all the kids sending selfies, WeChat became a sensation, and the live streaming mega platform, Twitch, was born out of Justin.tv, which we mentioned earlier. 
For the first time, Google did something no one cared about, launching Google+, trying to get into the social space and really not making a dent at all. 
2012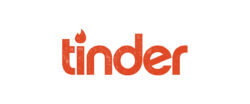 Facebook goes public, acquires Instagram and becomes a tech giant. 
At the same time, Snapchat launches video sharing, and Tinder spreads like wildfire across the world. 
Bing also did some stuff, launching a Social Sidebar. 
2013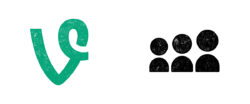 Taking some larger leaps into the mixed reality predictions sci-fi films have had forever, Google created Google Glass, their unattractive but conceptually very interesting smart glasses that ushered in the idea of augmented reality layering over our boring old analogue-reality.
Vine came out and was just as quickly bought up by Twitter, which also had an interesting year filing for its IPO on the New York Stock Exchange. Facebook's Instagram launched video sharing, Bebo was bought by Criterion Capitol Partners, and Myspace went in for a relaunch. Oh, how we miss having music on our social media profile. 
Back at the biggest media giant, Google launched Google Hangouts. It also got an interesting rival in Hummingbird, the first search algorithm that had the ability to understand query intent rather than just language. 
2014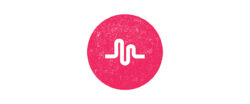 In a year dominated by social media news, 2014 saw Justin.tv finally shut down to focus on Twitch, which Amazon bought for $970 million. Musical.ly swept the young ones off their feet with its social lip-syncing app. Snapchat launched collaborative timelines, and Orkut was finally shut down. 
2015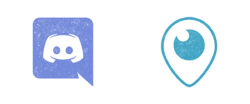 Social media continued taking big strides with Pinterest announcing the launch of Buyable Pins, with which users could make purchases within Pinterest. Live video sharing app, Periscope, was launched and almost instantly snapped up by Twitter. It then got a competitor real fast in Meerkat. Bebo continued at it, launching as a messaging app for iOS and Android. Beme joined the market as a short video sharing app and free instant messaging, and VoIP community, Discord, went live. 
Despite the social media events of 2015, everyone with a website will remember it for "Mobilegeddon", when Google released its mobile-friendly update and threatened to punish everyone that hadn't designed their site for mobile. RankBrain was also revealed, the machine learning that had been helping the Google algorithm for some time before it was publicly known. 
2016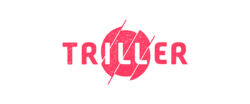 2016 was a time to trim some fat and acquire assets across the social and search landscape. Vine was completely axed, Yahoo! cut back, discontinuing on Windows, Mac, Linux, and Solaris, but pushing on with Yahoo! Messenger on Android, iOS, and web. Microsoft acquired LinkedIn, Time Inc bought Myspace and CNN acquired Beme. 
Meanwhile, the video editing app, Triller, was converted into a social networking solution, allowing users to follow others and share their videos publicly. 
2017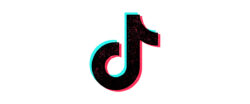 The CNN acquisition did not go well for Beme, which shut its doors in 2018. And the beginning of a similar fate was marked for Musical.ly, which was acquired by ByteDance in 2017. You'll see the outcome of that in 2018.  
Good news for Snapchat in 2017, it filed for IPO and began trading on the New York Stock Exchange. But much of its market got sucked into the wonderful world of TikTok, which launched in the same year. 
2018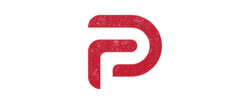 Some big deaths occurred in 2018, Yahoo! Messenger left us for good, and Musical.ly migrated its users to TikTok before lip-syncing its final song. Path, too, was terminated. 
But a new kid emerged in Parler, setting itself up as an unbiased, free-speech alternative to the Facebooks and Twitters of the landscape. We all know now that this didn't go anywhere. 
2019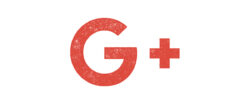 The Google+ fight was a losing battle and was finally shut down in 2019. We said goodbye due to low user engagement and a flaw in its API.
TikTok hit 1 billion downloads and started to grow rapidly throughout the world.
2020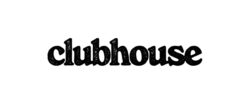 Parler's unbiased, free speech platform is shut down across Google, Apple, Amazon and more for "posing a public safety threat".
Clubhouse launched and became the first audio-chat-based social networking app, and so far, it looks like people are into it. 
2021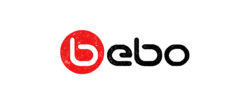 Bebo resurrects itself. Time will only tell how that one goes. Urban Element also turned 18 years old!
What a crazy 18 years it's been. And no doubt, the next instalment of such an article is going to be an utter mind trip, delving into the world of blockchain apps, decentralised systems, and entirely reimagined social and search platforms. 
It's been a joy to ride this wave, working closely with new devices, search engines and social media networks to find creative ways to connect with audiences and positively position our clients. Through all of these years, we have been helping clients to thrive online.
If you need help with Digital Marketing by those in touch with the ebb and flow of the ever-changing landscape, get in touch with Urban Element. 
About the author