Insights
Marketing Trends to Watch Out For in 2023
01/12/2022 |

Digital Marketing

| 5 minutes
2023 is nearly upon us which means a whole new set of marketing trends are coming our way. With social commerce taking the helm of 2022, is it set to skyrocket in the next 12 months? In this article, we will be exploring the upcoming trends and what they mean for digital marketers.
Digital Marketing is an ever-changing industry with the term "marketing" becoming broader each year. It has evolved from bus stop ads to posting one word on social media. It is now the time to focus on customer experience to grow long-term relationships.
Personal Branding
If you're anything like us, LinkedIn is the top spot for personal branding. Not only are you representing yourself but also your company. In the last few years, "personal branding" has grown immensely. The platform had 740 million users in Q1 of 2021, fast forward to Q1 of 2022 and the platform had 822 million. 
LinkedIn is *the* place to showcase yourself and your company. One example of this is Klowt. Klowt is an agency specifically targeted towards personal branding and human-centred marketing.  Not only are they on trend but their employees are constantly active on the platform making sure their own personal branding pays off.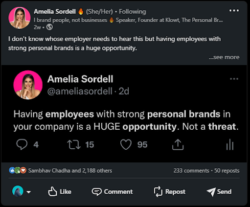 Social Commerce
You've seen the ads and the live shows but with social becoming the no 1 stop to promote products, businesses are choosing to add their shops to platforms like Instagram and TikTok. It means people can shop your products in one channel and not get distracted by ads.
While social commerce is still booming, it is destined to become the go-to for businesses. Getting ahead of the game and checking out the business manager will aid you in the coming year.
Video Is Top Dog
Video content has been on the rise for a while now and with TikTok becoming one of the most used platforms of 2022, it's no wonder that we tend to get drawn in by short videos. We're more likely to hold our attention to video over static content. Now is the time to re-strategise and push more video content out on social platforms.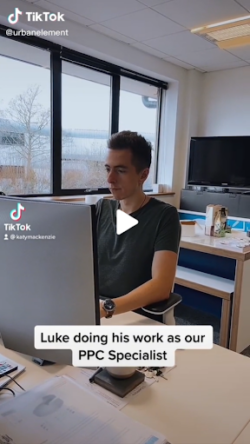 Influencer Marketing
If you had told us that influencer marketing would be at the core of marketing, we would have looked confused. People like people. Your customers want to see the benefits of your product or service before they buy. This is why influencer marketing is going to be key in 2023. 
With the cost of living rising and people becoming more careful as to what they buy, they will turn to recommendations of influencers and people around them. Showcasing the benefits of what your product or service does is going to be crucial. 
One of our recommendations for influencer marketing is to use a tool like Tribe. It is an influencer marketing platform which lets you send campaigns to influencers to submit potential content helping to build relationships and get your business more visibility. We have been using it for a recent campaign with one of our clients and the platform is easy to use and lets influencers pitch to you as to why they should be picked.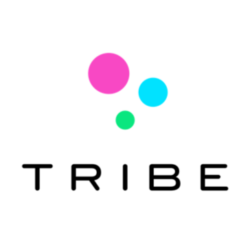 How Urban Element Can Help
We live and breathe Digital Marketing and our team of specialists is on hand to help you at every stage of your marketing cycle.
We offer a range of highly functional and bespoke Digital Marketing services including Organic Social Media Marketing, Paid Social Media Advertising, Website Design/Development and Search Marketing.
Contact us today to speak to the team.
About the author