Insights
Social Media Marketing tools to help super charge your 2020 strategy ⚡
23/07/2014 |

Social Media

| 7 minutes
If I had a penny for every time I've been asked to reveal the tools I currently use to manage our clients Social Media and Digital Marketing activities, I would be a very wealthy individual. With there being so many options out there designed specifically to help super charge your online presence, I thought I would help you out by compiling 5 Social Media Marketing tools that I personally use day in day out.
(Disclaimer) If you're looking for a magic tool that can propel your business into the stratosphere with minimal effort, I recommend you close this tab and rethink your reasoning behind your current strategy. Although there are thousands of unique tools out there for you to use right now, its worth noting that expertise, strategy, and dedication will still be required.
With that said, the following suggestions are in no particular order and have been hand picked with the aim to help fellow marketers and business owners stay relevant, whilst keeping on top of their Social Media Marketing activities.
Right 👏, without further ado, let's get down to it!
1. Hootsuite
Website: Hootsuite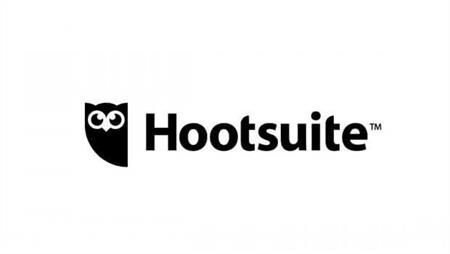 Pricing: Free (paid plans start at £25/month)
Details: Hootsuite is a Social Media Management platform designed to make it easy for businesses and marketing professionals to schedule posts, analyse performance, and manage multiple accounts all at once.
If you're checking Social Media accounts as often as I do, Hootsuite will soon become your best friend (trust me). Not only can you manage multiple accounts from one platform, you can also strategically schedule your posts in advance. Hootsuite's innovative features don't stop there, you can also monitor user engagement and react instantly across platforms.
Another key benefit to this robust scheduling tool is the analytics dashboard – here you will be able to monitor the performance of your posts and campaigns, allowing you to see what is and isn't working. This feature is especially useful when reporting your efforts to stake holders and clients.
In addition, Hootsuite also offers an Android and iOS app as well as a fantastic Chrome Extension (Hootlet) allowing you to post and schedule on the go or whilst browsing the web.
Other tools similar to Hootsuite: Buffer, Sprout Social, SEM Rush, Zoho
2. Canva
Website: Canva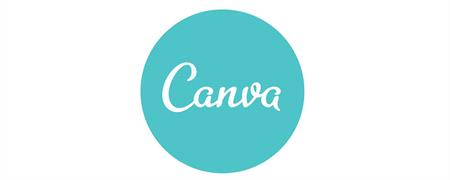 Pricing: Free (paid plans start at £8/month)
Details: Canva is my all time secret weapon for fast, professional and creative graphic design work on the fly. In my opinion, every business and marketing professional should have this one up their sleeves! Not only can you produce professional graphics in just a few clicks, Canva also has a library of templates specifically designed to fit the needs of your Digital and Social Media Marketing activities, so you needn't worry about resolutions and file formats.
What's great about Canva is that it allows anyone to create beautiful, eye catching imagery from scratch rather than having to rely on other resources such as a graphic designer. The easy drag and drop interface along with the endless library of assets means you'll never be short of ideas – in addition to the main platform they also offer Android and iOS apps for those looking to maintain visual excellence on the go.
Other tools similar to Canva: Crello, Pixlr, Stencil
3. Follower Wonk
Website: Follower Wonk

Pricing: Free (paid plans start at £8/month)
Details: If you're looking to take a deep dive into Twitter, there is no better tool than Follower Wonk. This fantastic website allows you to analyse, track and sort followers into set groups and reports. The aim of this tool is to help you build a better understanding of your audience so that you adapt your strategy accordingly.
A feature I particularly use a lot on Follower Wonk is their Twitter follower analysis – this report clearly displays times your Twitter account is most active versus the times your followers are. This simple yet effective feature literally tells you when your audience is most likely to engage with your content, helping you schedule more effectively.
Other tools similar to Follower Wonk: Simply measured, Sprout Social, SEM Rush, Zoho
4. Pexels
Website: Pexels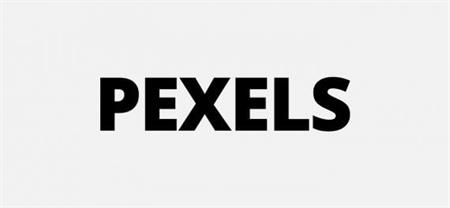 Pricing: Free
Details: Pexels is an online image site that provides high quality stock photos and videos to the general public for free. This user friendly, frequently updated and community driven tool should be in every marketers arsenal in my personal opinion.
The primary goal for Pexels is actually rather simple too, they want to provide designers, writers, marketers and programmers with beautiful and professional imagery and the click of a mouse without it burning a whole in their pockets.
Research carried out on platforms such as Twitter, Facebook and LinkedIn, have all confirmed that posts containing images are more likely to gain engagement than posts without. This is because, we as humans, are incredibly visual creatures – posts with images or videos also stand out from the noise far easier due to the screen real estate they take up.
Other tools similar to Pexels: Pixabay, Videvo,  iStock
5. Giphy
Website: Giphy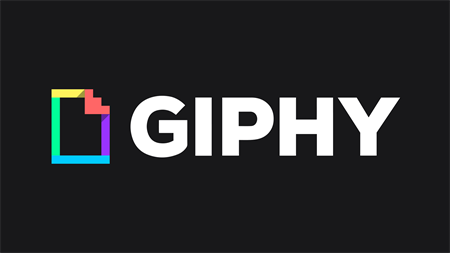 Pricing: Free
Details: Giphy is an incredibly useful and creative tool that specialises in shareable internet entertainment. This globally renowned online database and search engine allows users to search for and share short looping videos with no sound (otherwise know as GIF files).
With GIF's and memes now playing major roles in Social Media culture, more and more businesses and marketing professionals are turning to free and reputable media platforms such as Giphy to get their supply.
If for some reason, you're not able to find the perfect GIF (trust me this will be hard to do) Giphy does allow you to create your very own using it's user friendly GIF maker. This tool is especially useful if you're looking to create branded GIF's for social media posts, campaigns or other marketing activities such as newsletters and blog posts.
In addition, Giphy also offers an Android and iOS app as well as a Chrome Extension used by over 151,000 users. If you plan on using GIF's often, I would highly recommend the extension as this is by far the easiest way to use this tool.
Other tools similar to Giphy: Tenor, Gifer, EZGIF
If you found this blog post insightful, please feel free to share your thoughts online, being sure to use the hashtag #UrbanElementWeb – we would love to hear how you get on with the tools suggested above. If you would like to read another one of my articles, why not check out my previous post on how to 'Optimise Landing Pages to Help Boost Your Social Media Conversions'
About the author