Insights
How Guerrilla User Research Can Improve Your Website
03/04/2017 |

Design

| 5 minutes
If you've ever spent money on a website that doesn't bring in the expected business you'll understand how frustrating it can be. Whether you were hoping for sales, enquiries or awareness, a return on investment is important. Thankfully there are things that can be done to help.
One of the most obvious reasons that your website isn't performing how you want it to be is due to poor user experience. If your site's difficult to use, or confusing, then your customer is most likely to leave and find an easier way to reach their goal.
Where a lot of businesses go wrong during a web design project is not having an accurate perception of their audience. When they're asked about goals and personas they think about themselves; what they want, what they know and who they want their audience to be. Doing some light touch user research can give a more accurate idea of what's going wrong and where improvements can be made.
Here are some of the things that we can do at Urban Element to help improve your website:
Sales team audit
Your sales team have the most interaction with your customers and they'll have an accurate idea of their needs.
Talking to them is a great way to find out what people need from your website. What questions do they get asked most? If there are common frustrations, what are they? Your sales team will know. We can interview them to find out crucial information and make sure that your website provides the right information for your customers.
Google Analytics to make your website better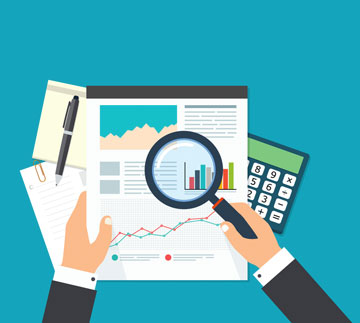 It's easy to get overwhelmed by the amount of data provided in Google Analytics. If you don't know where to look it can be hard to find the information that you need. Here are a few things of the key things you can find out about your customers and website:
Review bounce rates
If there's a particularly high percentage of visitors leaving your site after viewing only one page then there's probably an issue with engagement. A few quick wins would be improving the content, making calls to actions better and more prominent, or potentially introducing imagery or video as something for users to engage with.
Conversion rate optimisation
Google Analytics is really useful for setting up goals and tracking user behaviours throughout that process. You can set up 'funnels' and see where people are dropping off and address those particular pages.
User demographics
You find out quite a lot about your visitors on Google Analytics, including their age range, gender and interests. This will give you an accurate representation of your audience to create user personas. You can then make improvements to your website by tailoring your content to them.
Usability tools to improve user experience
Another thing that we do is use Hotjar's heatmapping software to visualise user behaviours and understand what they want your website to be doing. We can track their mouse movements and clicks to identify any blocks or barriers to conversions and also opportunities for improvements.
Our support and development service
We'll conduct a review and then continually work towards making your website as user friendly as possible. Get in touch today to find out how we can help improve your site and increase your return on investment.
About the author