Insights
Kickstart Your Christmas Campaign
06/12/2020 |

Design

| 10 minutes
In this festive yet insightful article, we are going to cover the following main points;
1) Why professional festive and New Year branding is important for business and the cost for getting it done right
2) Why a paid festive and New Year campaign could be the positive difference to your bottom line
With Christmas fast approaching, your mind starts to go into overdrive as you think of all that you have to organise before the big day. Presents, food, mulled wine (a personal favourite of mine), the office secret Santa…. it can all be somewhat overwhelming.
There's people out there, who I truly admire, I may add, who have already completed all of their Christmas shopping with military precision. However, like many of us (including myself), there's still much to consider.
Getting your personal affairs in order is one thing, but as a business can you really afford not to start prepping your Christmas and New Year campaign offering?
In terms of spending, Christmas is truly a unique time of year. The Bank of England suggests that a typical UK household spends over £800 more in December compared to other months of the year. During the end of the year, there's a lot of potential customers out there who are intending to spend money, so you really don't want to miss out on this opportunity.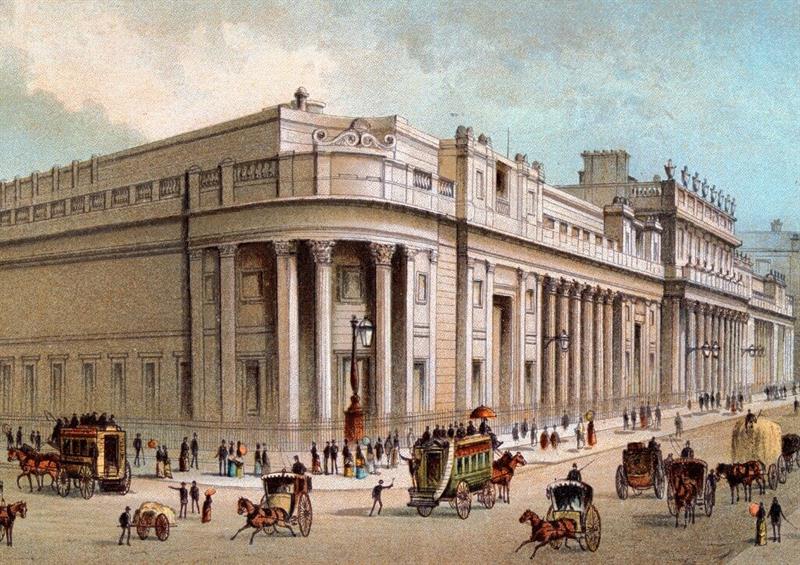 Last year, I wrote a post about 5 Christmas Digital Marketing Strategy Tips to give you a shot of inspiration for how you can capitalise on the Christmas period from a digital marketing perspective yourself. Last year, I witnessed some pretty commendable festive branding efforts and Christmas and New Year campaigns, but sadly I also witnessed quite a few where it didn't exactly go to plan. With that being said, this year, I wanted to take a slightly different approach and suggest you leave it to the professionals if you want to ensure you get it right.
Festive social media presence
If you're not ready for a full-scale Christmas campaign, just giving your social media presence a festive flare is a great way to show off more of your brand's personality, increase engagement, and get involved in the festive merriment.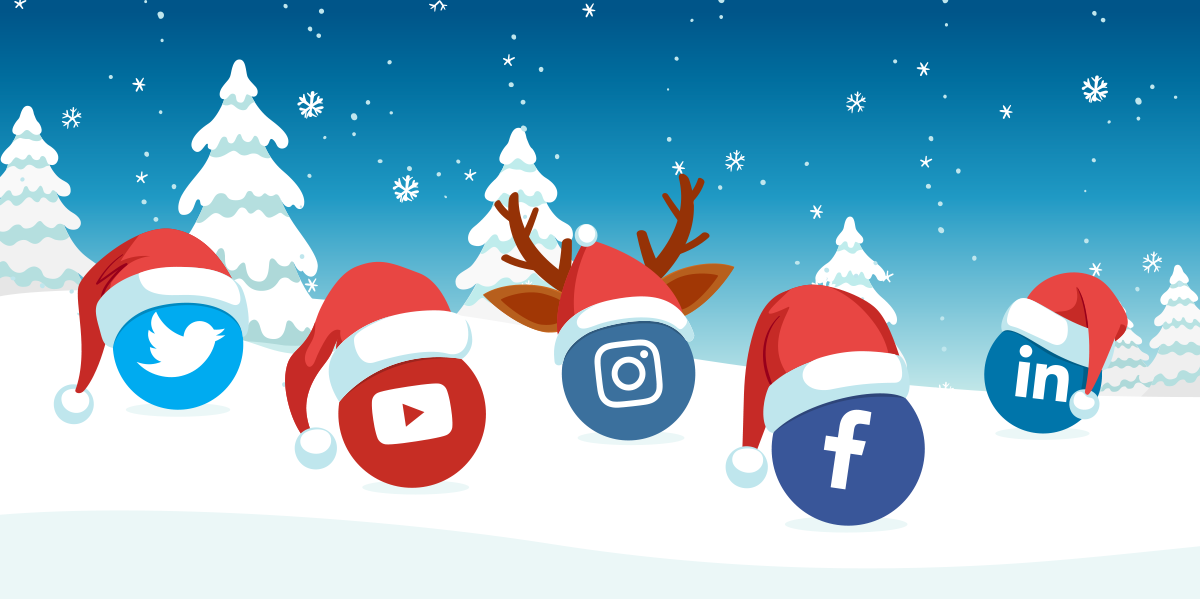 Festive images are a great source of content you can circulate across all of your social media channels. Utilise the colours of Christmas; reds, greens, golds etc. and try adding some festive accents to your image, such as presents, snowflakes, stars, etc. Even if it's just placing a Santas hat on your logo, it's a start! In doing so you will be able to demonstrate to your customers that you are constantly adapting to meet their needs, as well as showing an active presence.
You can get really creative here with what you do and you can have a lot of fun with your designer. Even if you have a small budget, utilising social media should be one of your number one priorities this Christmas.
However, it's worth bearing in mind the dangers of a do-it-yourself approach (as seen below). You may run the risk of cheapening your brand or miss a pivotal opportunity to build greater brand awareness and establish trust and loyalty. That's why we always recommend working with professionals to capture the true essence of your brand.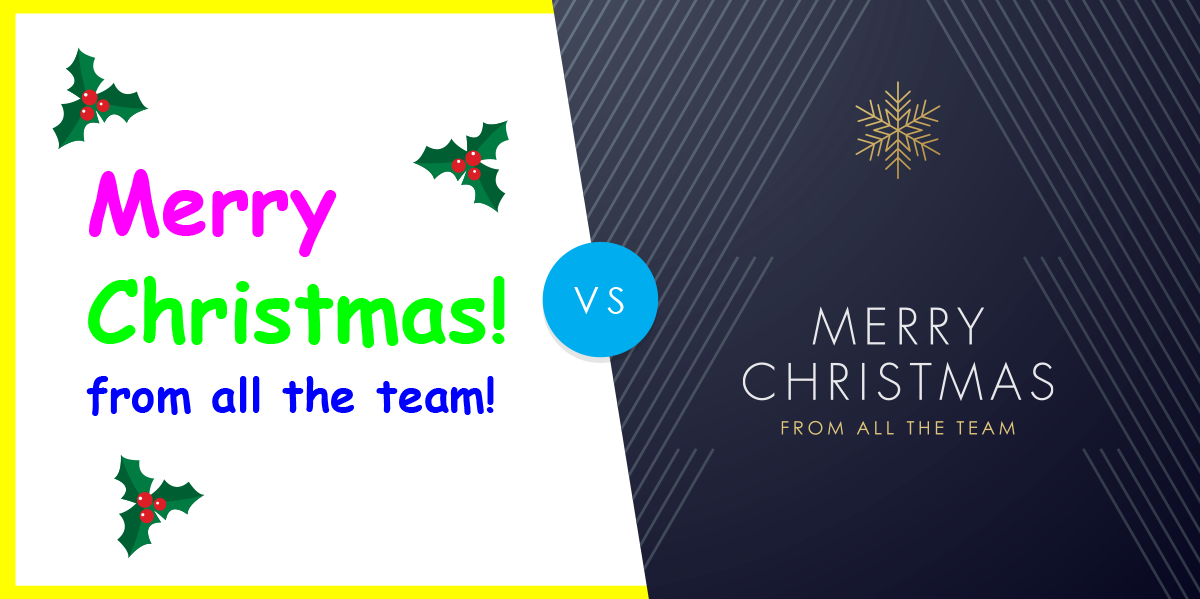 This year, we have decided to give businesses a helping hand with their Christmas and New Year branding. From header images to supporting posts across your social media channels, we can help make sure that your brand is Christmas ready as well as set for 2021. If you're interested, let's arrange a meeting to discuss your requirements.
For £475+vat we can provide your festive social media presence for Christmas and New Year. This includes;
Two options of header images
Supporting posts across three channels – meaning your social presence is consistent and reaches your full audience
Paid Campaigns
Have you started planning your Christmas and New Year's sales campaigns yet? Fear not, even though the clock is ticking, it's not too late to launch a Paid Social Media or Google Ads campaign.
With the year we've had, it has certainly led to many of us taking to online means to do our shopping – so you really want to make sure your customers can easily find your products or services online. If you need to get your brand in front of the eyes of your target market then there are not many better options than Paid Social Media Advertising or a tailored PPC campaign.
Whether you are already running paid ads, or if you're completely new to the game there's a lot to consider. You need to build and contextualise festive-themed Ads to get the right messages across to the right audiences.
With Social Media Advertising, paid campaigns can be used to make introductions, nurture relationships, and market your products or services to incredibly specific audiences. While Google Ads has the advantage that it can instantly drive targeted traffic to specific landing pages on your website.ernet.co.uk
But don't just take our word for the power of a successful Paid Campaign, last year we ran a very effective Christmas campaign on Facebook for one of our clients where we managed to;
🏆 Reach over half a million prospective customers
🏆 Amass almost 2 million impressions worldwide
🏆 Gain over 3,300 Ad engagements
🏆 Achieve over £100,000 worth of enquiries
The campaign had a budget of £1,000 and we ran at a fantastic cost-per-click of only 8p (which is incredibly low for Facebook). We worked out that each conversion cost around £16 but had the potential to be as valuable as £10,000.
When it comes to Christmas campaigns, the idea is to promote your key offerings within your Ads content and contextualise your ads to fit the time of year. Whether you're offering a big sale or introducing a new product – getting your key messages across in your ads will be paramount to driving Christmas sales.
For Social Media Campaigns, you'll need graphics, to create buyer personas, and produce some compelling content if you hope to drive more sales over Christmas.
*Facebook post example text:
Tis the season to ensure your social media wonderfully represents this magical time of year! 🎄
Deck your festive social media presence for £475+VAT in time for Christmas and New Year.
Receive bespoke on-brand and festive graphics for three channels of your choosing along with supporting posts and bespoke creatives.
Headline: Your Festive Overhaul Is A Click Away
Description: Giving your social media presence a festive flare is a great way to show off more of your brand's personality, increase engagement, and get involved in the festive merriment.
With Google Ads, you will need to conduct some more keyword research to be in line with the time of year. You may notice trends in searches containing different keywords such as 'gifts' so get yourself in the mind of your customers and adapt your PPC strategy accordingly to meet the current search demands of users. Also utilising ad extensions will be your friend here. Use enticing extensions to drive conversions through offering a sense of urgency, such as '20% off before December 5th' or 'Free Delivery on orders over £15'.
Furthermore, it is important to note that if you are running a festive-themed campaign then you better make sure you are directing users to a landing page which follows the same suit. Make sure your landing page is designed consistently with the ads. Having the Ads and landing pages working together in harmony will simply create a wonderful user experience. Also, don't forget to make your landing page mobile friendly and structured in a way with clear call-to-actions in order to maximise sales.
This Christmas and New Year, we are offering a couple of special services, so that you can focus on other things and rest easy knowing we are taking care of your campaign. This includes;
Paid Social Media Campaigns from £3475+vat
Two months of Google Ads campaigns from £900+vat which includes; set up, management, and reporting (you will also need to provide us with your Ad spend budget)
If you are hoping to ignite your Christmas and New Year's sales campaign and get ahead of your competition then don't hesitate to get in touch. Having delivered numerous successful campaigns for a host of clients, we have found they are an effective means of marketing your products or services over Christmas time, capable of delivering a strong return on investment.
One final note – Christmas shoppers start early – and so should your festive marketing efforts.
About the author