Insights
The Importance of Images in Social Media Part 1
24/02/2021 |

Digital Marketing

| 6 minutes
We believe that there should be a strategic approach to Social Media.
Social Media strategies include:
Brand awareness
Driving traffic to your website/landing page
Lead generation
So where does imagery factor into these strategies?
There are few things more important in Social Media than images. They are powerful, they grab attention and they are the core of the message. Images are much more than a picture, they are a virtual bookend to the message you want to share. The following five points highlight the importance of imagery:
Adding visual pieces to your Social Media Marketing helps to increase engagement and shareability. Blog posts and Social Media posts that include images tend to get more views, engagement, and shares.
Social Media Strategist Jeff Bullas reports that Facebook posts with photos receive an average 37% increase in engagement. Additionally, Buzzsumo found that posts with images receive 2.3 times more engagement than those without.
Our brain can interpret images much quicker than text which is why images can communicate a product, service, or brand instantly. Furthermore, images give depth and context to a description or story and provide a much more immersive experience than writing alone.
According to marketing industry influencer Krista Neher, the human brain can process images up to 60,000 times faster than words… The point is with a picture, you can convey so much more information than you can with words. In fact, it can take a thousand words just to describe what is in one picture
Using images to engage and build your audience is a great way to keep the interest of your followers. People like to see images that represent the brand as well as being creative and unique.
However, we've seen a number of businesses struggle with optimising their social content and selecting the right kinds of images, which in turn leads to a lack of engagement across their social networks.
So why do businesses struggle to add engaging images to posts?
We've narrowed it down to the following key points as to why businesses find it challenging to add engaging images to Social Media posts:
Time
Cost
Ideas
Expertise
Knowledge
Sourcing
How do you make Social Media images more engaging?
So, you want to know how to make Social Media images more engaging for your customers? This is a question that many have asked and the answer is quite straightforward.
If you want to get your brand and your image out there, you need to be able to use images in a way that makes them stand out in your customer's minds and makes them excited about your brand. If you are able to do this, you will be able to increase engagement across your social profiles, website, or in your online marketing campaigns.
The most important thing when it comes to social media images is to think about how you are going to be using them in order to get the best impact for your branding. The importance of branding cannot be overemphasised and you need to keep in mind that the images that you use need to be relevant to help facilitate your business goals.
Even though there are a lot of ways that you can get your business known and communicate with your customers, nothing works as well as having a strong set of branded imagery to attract viewers and turn them into customers.
The pros and cons of stock photography vs. professional imagery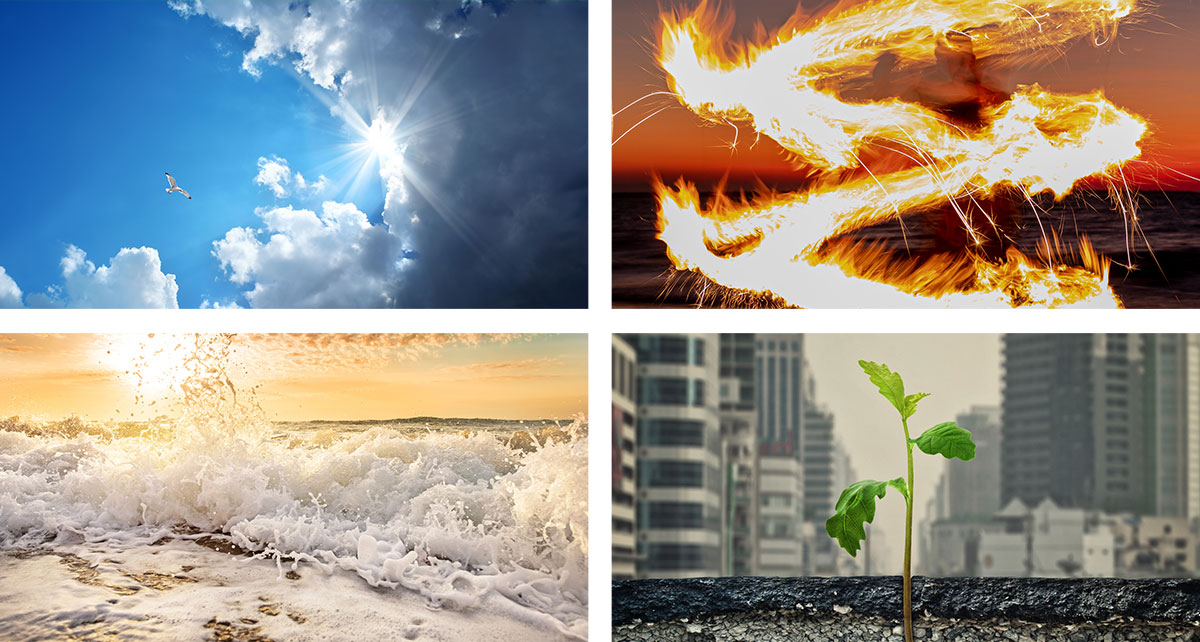 Vs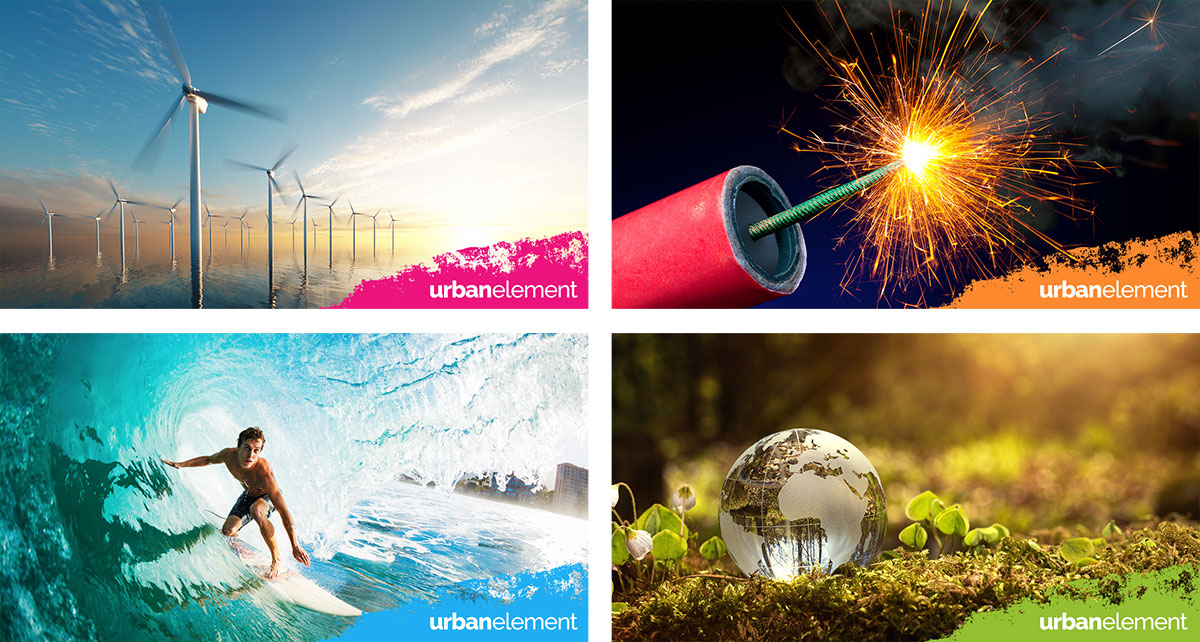 One primary roadblock that most businesses face when it comes to imagery is sourcing the images and having the budget in place. Not every organisation has the budget to allow for professional photography and many struggle to source new images easily. Therefore, the use of stock imagery can be a real-life saver for when you need an image quickly and perhaps more affordable.
But where is the balance? Are people getting bored of stock photography?
Don't get me wrong, the use of stock photography has its advantages, however, it is something that should be approached with some caution.
One of the biggest issues here is to do with time and relevancy. Unless you have hundreds of photos stored away in an image bank, you can spend hours researching looking for just one relevant image, and sometimes, it might not even be that relevant after all.
Unfortunately, we've all seen those cheesy stock photos. They can actually do more harm than good and turn your viewers off due to how impersonal and non-representative of your brand they are.
People may spend time and money on images where they don't really know what they're looking for and on something that actually isn't right for them and their band. Failing to do your research and constantly relying on someone else's stock photography could end up wasting you a lot of money in the long run.
How Urban Element can help
As we recognise the struggle for businesses to get this right, we are offering a specialist service – templates for social imagery that incorporates the important elements of your brand. Please find the full details of our service offering below:
You select 20 on profile stock images from iStock
You supply us with brand guidelines or a high-resolution logo (don't worry if you don't have these, we can help)
We purchase the images through our iStock account. (Note: we only purchase web versions of the images. If you require them for print, there will be a cost increase)
Our graphic designer mocks up one image with text (strapline) and one without
You sign off the mock following one round of iterations
Our graphic designer brands the remaining images with either no text or with the straplines you provide. (Note: we can get our content writers to create the strapline if required)
We resize the images for your relevant social media accounts
---
Below are some examples of branded images we have created for one of our clients, The MGroup, who are an accountancy firm based in Witney.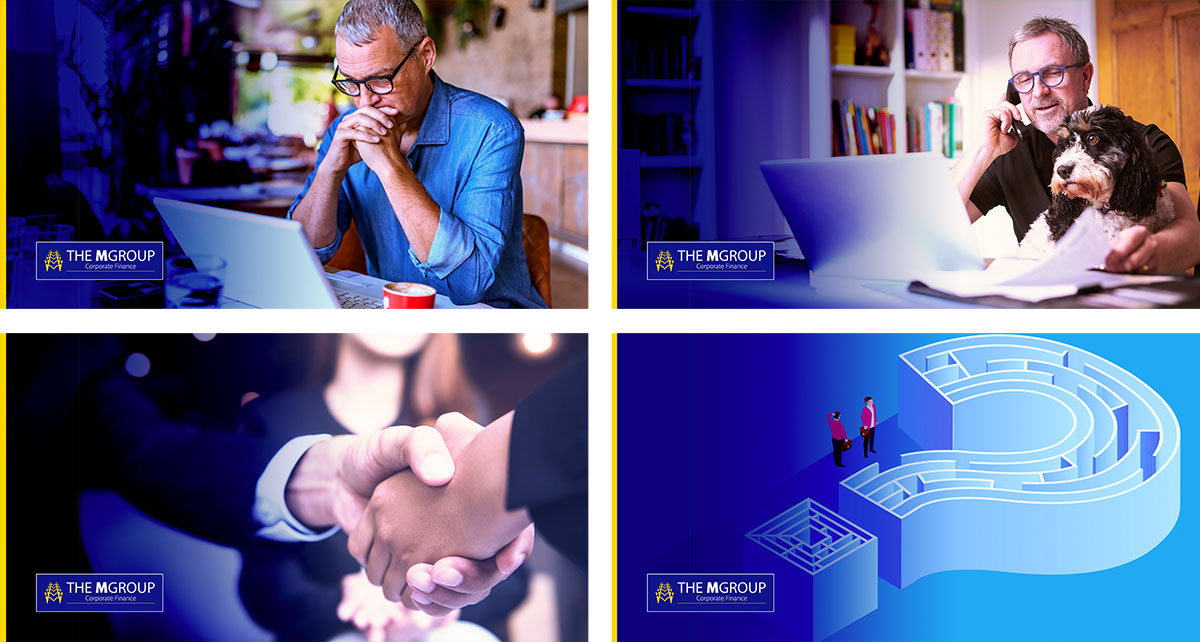 If you would like more information about our service offering please feel free to contact our team at info@urbanelement.com to discuss your requirements further.
This will ensure constituency with your marketing materials as well as having something your target audience can identify with. Trust me here, having an image bank at the ready for when you have a piece of content you just can't wait to share is such a time saver, and it really goes a long way in terms of professionalism and building a strong identity.
To conclude
Images are so important in Social Media because they allow you to communicate more with your audience. Your followers get to see more of you and can keep track of your activities. With images, you can tell a story or express a thought much better than a written article ever could. Remember to use high-quality images that are in-keeping with your brand and I'm sure your efforts will pay off. If you would like to find out more information about how we can help your businesses with imagery, please do get in touch with us.
About the author