Insights
The tangible impacts of Urban Element's new website, 3 months on!
16/08/2021 |

Company

| 3 minutes
Three months ago, our team hit the go-live button on a new website to position us as a fast-growing digital marketing agency, focusing on social media marketing, search marketing, digital marketing, and web design. 
In truth, we have long been a fast-growing digital marketing agency with a focus on social, search, digital, and website design. However, as we know too well and teach our clients every day, new clients and customers can't possibly know what you do if your website doesn't accurately articulate your message. 
The website project then was more a coming of age, bringing our online persona in line with the natural development our agency has gone through in the almost two decades we've been in operation. 
We wanted to highlight that our social and search skills have strengthened into a focused specialisation. We have become a sought out agency for the Manufacturing, Construction, Engineering, and Education sectors. Our experience bringing social media marketing results to these traditionally tricky sectors has cemented our position. 
But what of the results? In the end, our new website development project is an example of what we can do for our clients. Naturally, you might want to see how we faired against our goals. 
Improve visibility and enquiries
Three months on, and our visibility has increased by 10%. Despite launching a new site, we retained all of our keyword rankings. And, most importantly, we saw an increase in inquiries. 
Relative to last quarter, that increase in enquiries was by 25%. When compared with this time last year, that increase is a staggering 60%. Although we keep our feet on the ground and acknowledge that last year was itself quite an anomaly. 
Attract new clients in our niche 
Working to attract new clients in the Manufacturing, Construction, Engineering, and Education sectors, we secured two new, significant accounts:
For both Euromax Solutions and Oxford Cryosystems, we are delivering websites and brand work, as well as paid social media marketing campaigns and digital strategies. 
Attract new hires to expand our capabilities 
Since releasing the new website and expressing our intention to expand the team, we have brought on two new hires who are fitting in brilliantly. The whole team is very much behind them, behind the business, and behind our new focus. 
Increase sales and business delivered
It is our new, honed in focus, the tight alignment of our direction, staff, and culture that we credit for our success. We are extremely proud to report reaching record figures for both sales and business delivered this quarter in the past three months. 
It doesn't stop there
Through our incredible team, the Urban Element website has been designed to thrive for the long term. Our Front End Web Developer, Lee, has made sure that our pages have greater formatting and page flows to give them more impact while being easily adaptable to future needs. Our Senior Social Media Specialist, Luke, has ensured that our success stories are shared across platforms, and our strategy resonates with our clients from here on.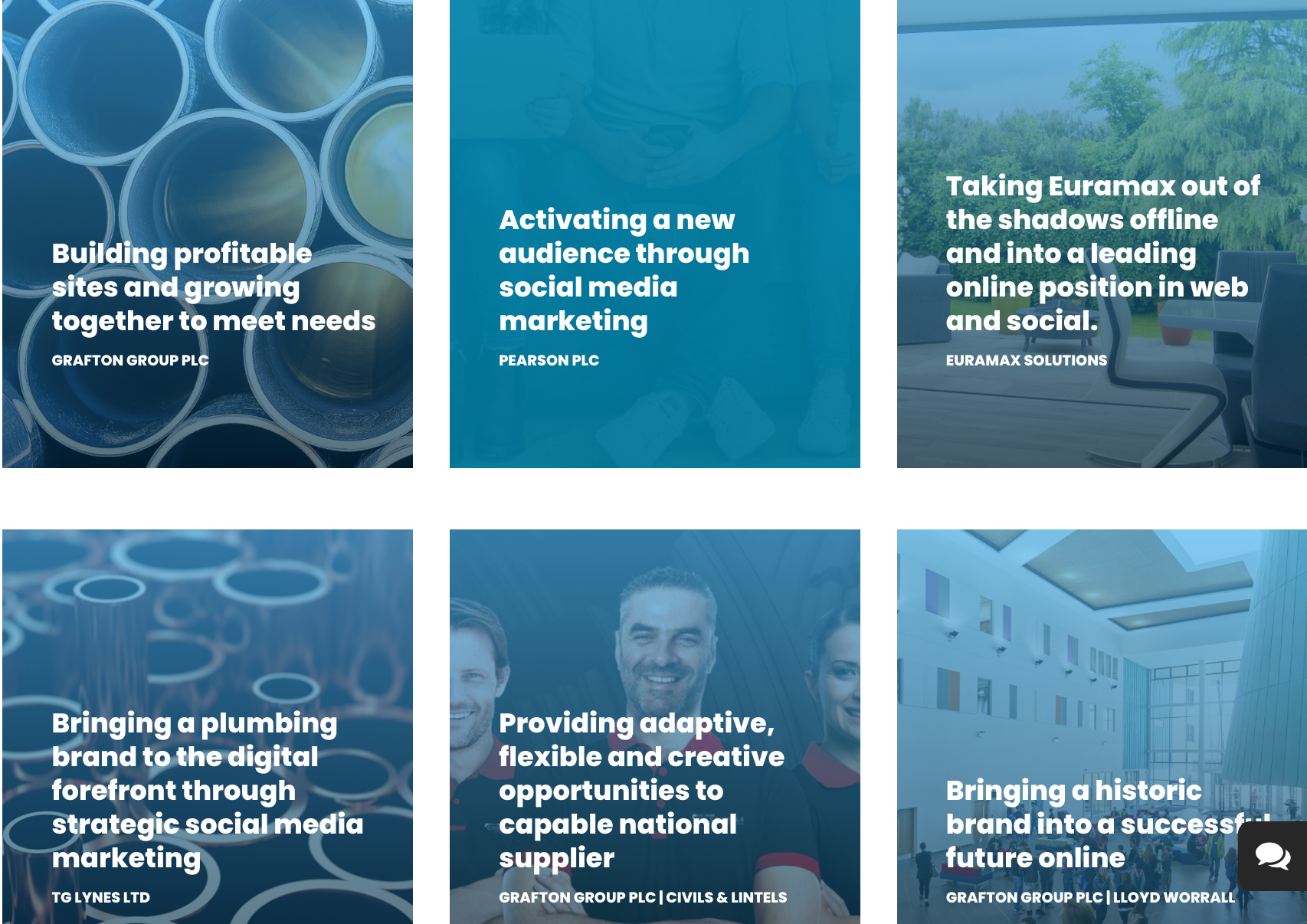 The success we have seen in the past three months has been an absolute delight, but not exactly a surprise. Developing our new website was a way for us to practice what we preach. The confidence in our skills to take on a web design project that encompassed social, search and digital was a bet we knew we could win. Just as we know, we can deliver the same results for our clients. 
To learn how the team at Urban Element can help you thrive online, on social and through search, get in contact with us today.
About the author