Insights
What's in a website? Urban Element's new site through the eyes of its creators
11/06/2021 |

Company

| 3 minutes
Building a new website to mark our solidified direction has been a truly interesting process for our team. While we work on clients' sites every day, it's not often we get to take the time to apply ourselves to internal projects. While we follow the same process, it's definitely different to work on your own agency. 
For one, we had to walk the talk. It's easy to coach clients on the best practice, and it was humbling to remember what it's like to be in that position. Our internal specialists are the best in the business, are we trust them wholeheartedly to deliver for our clients, and we gave them the trust and freedom to do the same for us. 
In the unique position to document and assess this process, we sat down with our Designer, Developer, and Social Media Specialist to learn what it was like for them to transform their own brand. 
Dan Shelton – Visual Designer
Time with Urban Element: 8 years
"The old site was overly complicated and fussy," said Dan. "With the new update brand, we wanted to reflect Urban Element today: professional, clean, stylish and modern whilst being 'off the wall' and different."
"Easy to adjust content makes tasks easier. We've adopted a 'less means more' approach to content, which gives us better quality, and it's simpler for visitors to find services and get in touch. This is thanks to clear call-to-actions and sign posts. Proof that less is more."
"I love that the site now is a clean design, with an art style and simplicity. This project has reinforced to me that simpler sites, from both a design perspective and a content perspective, allow for more control."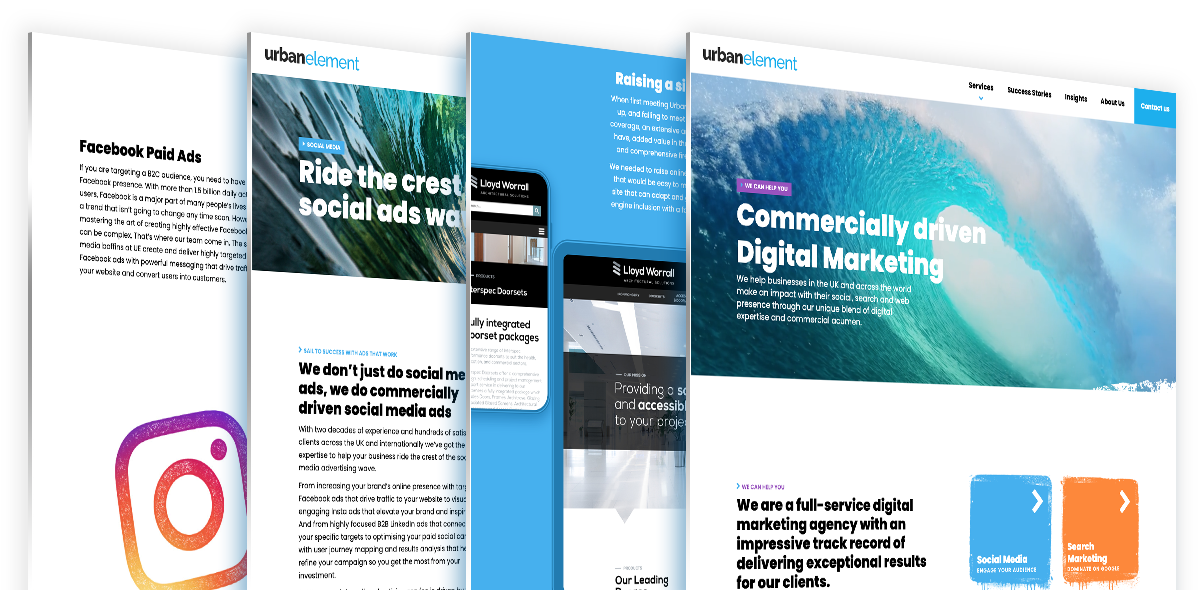 Lee Vanstone – Front End Web Developer
Time with Urban Element: 6 years
"Diverging from the corporate looking agency site and highlighting the creativity of the agency was particularly exciting," said Lee "while experimenting with different CSS techniques to bring things to life. It is a step forward into making the site more adaptable to the changing industry. Reducing the pressure on different teams so that content can be launched more efficiently. Plus, it gives us room to grow as the agency grows."
"The home page outlines our position in the market, and we lead heavily on our services and expertise. Success Stories highlight the new, fresh and current projects as well as providing reviews to further enhance our position. The site essentially leans on storytelling, long-form content, to be informative and show expertise."
"Building with WordPress was the obvious step, as it gave the freedom to extend the Content Management System (CMS) to fit the needs of the site. I created custom post types for the team section as well as our Success Stories. This makes it easy for any of the team members to add content to the site with ease. Plus, there is a wealth of support forums and articles to help make things fit together."

"For plugins, we used Advanced Custom Fields to extend the WordPress user interface (UI) and create a modular approach so pages are no longer fixed and can easily be extendable. We installed Yoast to implement the SEO website Sitemap, and it gave the ability to edit social graph content and add keyword-focused meta descriptions and titles. Ninja Forms was used for easy configurations of building forms with a wealth of options and the ability to edit message notifications and autoresponders with dynamic content from the form. We have also been able to use only two forms and make use of the ability to include page names to identify the route of the inquiry to make it more manageable." 
"With the modular approach, I've learned that it is all in the planning and the broad naming of elements, making the reuse of blocks a lot easier and more manageable. This was a valuable insight that I will take with me to future projects."
Luke Terzino – Senior Social Media Specialist
Time with Urban Element: 6 years
"Since I started at Urban Element, the digital marketing offering has evolved massively," say's Luke. "Over the years, we've moved from a web design and SEO offering primarily, to a full digital marketing offering, with PPC and paid social media marketing at the forefront, while not forgetting SEO and web."
"There's been a significant increase in paid social media clients in recent years, as a result of these three things:  
Social media marketing and paid PPC advertising is becoming more common and widely used/accepted

Google and social media algorithms now favour paid marketing over organic efforts

Covid has dramatically sped up the digital revolution in my eyes from a marketing, e-commerce and finance perspective."
"Showing our social media marketing skills was important for us to highlight. The new website is fun and energetic with vibrant UX and UI that has been redesigned and reconfigured from the ground up to push Urban Element as a leading Social Media Marketing agency."
"My favourite social media campaign in all my years is actually one that is still currently active. It's for LCMB – Building Performance Specialists. They provide workforces across the country with a safe and secure COVID workplace guide in preparation for when staff return to the offices. It's a challenging topic to push, as it's a first of its kind. Due to advertising restrictions on LinkedIn, it was especially tricky, but it's been incredibly rewarding to see it flourish, grow and adapt. I'm excited to do more work like this now everyone knows what we can do."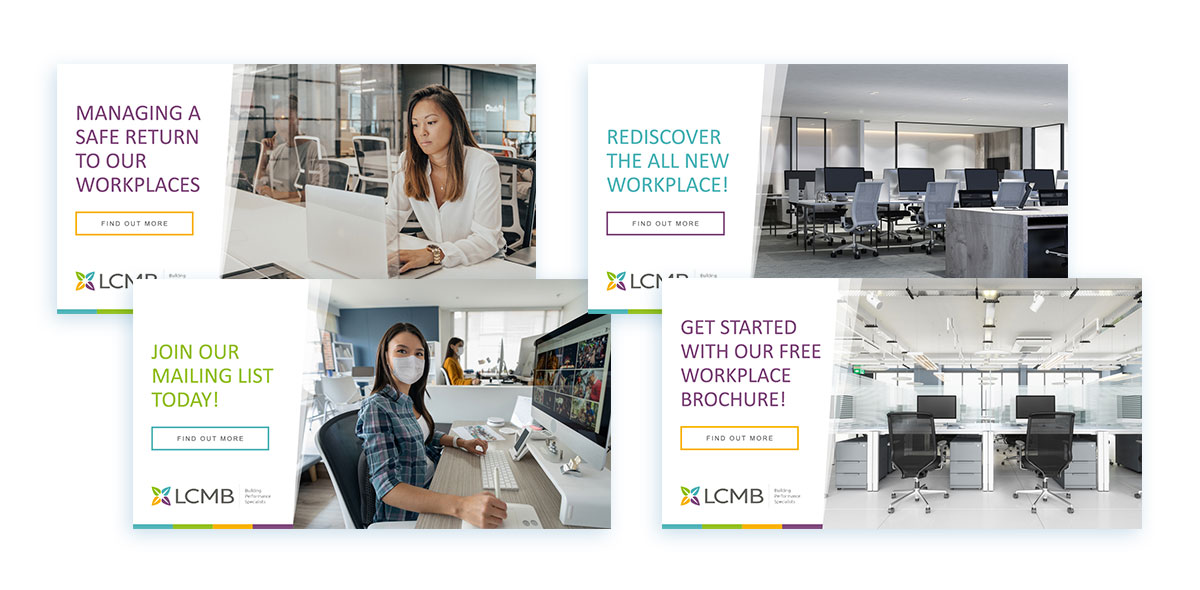 To learn more about how Urban Element can help with your Social Media Marketing, Search Engine Marketing and Web Design needs, get in touch today. 
About the author